Texas Rotisserie & Grill
1315 1st Ave, New York, NY 10021
Order now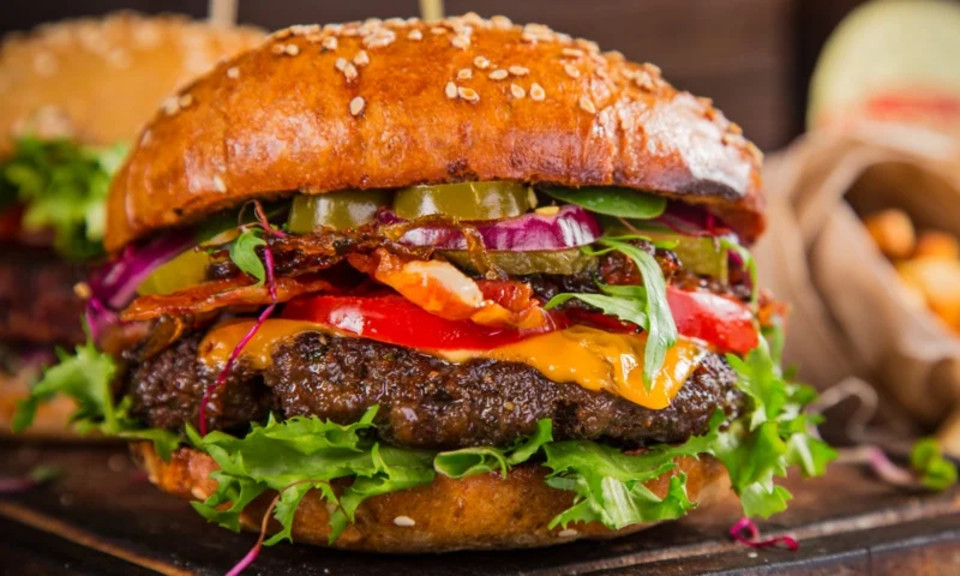 Shinobu
I ordered Broasted Chicken Platter. The chicken was juicy inside & crisp outside. Mac & Cheese was cheesy and tasty. Collard Greens was a little bit "healthy version" of what I usually get because it did not have meat in it so it looks very simple but it still tasty. I liked it. I ordered from 42nd street so I thought my food might come late but it came on time. Thank you! I will order from them again and I'll pay more tip.
Jacob
Just moved here about a month ago and have tried every chicken wing place you can think of (theyre my favorite) and THESE are some of the best wings Ive ever had. Perfectly cooked, just enough sauce, huge portions, and great pricing. They had my food cooked to perfection and delivered to me over 30 blocks down in 30 minutes flat during a lunch rush on the 4th of July. Amazing service and amazing food
Glynis
I was looking for steak, but I found a chicken pot pie with sweet potato crust. Intrigued, I ordered it. WOW. This is amazingly delicious, and the portion is quite generous. The other half of this will be breakfast tomorrow, and I am probably going to order this again during this stay in NYC.
Amiya
i order from this place all the time, Its great everytime. Great portion sizes and for a Manhattan Restaurant that says a lot. I usually get the char grilled chicken and for $13.95 they give you around 5 or 6 pieces of chicken and two sides. Incredible! i recommend this place to everyone.
Becky
Super yummy! I had two pieces of broasted chicken. Mac and cheese was great, not sure what people are complaining about there. Yellow rice had some veggies in it, was good. And the cheesecake was creamy and delicious! Too expensive like everything else in the city.
MaryJo
A good story of great customer satisfaction. We ordered baby back ribs in the past from TR & G, they were outstanding tasty & very tender. This time ordering baby back ribs we got the end cut & it was tough & grizzly. Upon 2 bites & realizing the cost did not match the product nor the normal tenderness of baby back ribs we called up & the store manager was very understanding. Delivered a new order & requested we send back the original so the chef can see. The rotisserie 1/4 chicken was tops tasting too! Great corn bread.
Jillian
First time ordering from here and it was delicious!I ordered the char grilled chicken with two sides and I was so happy that the chicken was not dry at all.There was so much of it that Ill have enough leftover for another meal!It came much quicker than estimated which I was extremely thankful for.Will definitely be ordering from here again.
alfred
The best BBQ in Midtown East. Fast delivery too! Fresh veggies in the salad, creamed spinach and collard green were just right and not over cooked. The ribs were tender, melt in your mouth. We having been looking for food like this in our neighborhood for a while. We will order again.
Teara
This was the first time ordering from it Is restaurant so I didn't know what to expect. Well, it was great. The BBQ pulled pork was amazing and it had a nice kick to it. The collards were good. I really enjoyed my lunch. Oh, and the rice pudding was good as well.
michelle
EXCELLENT FOOD AND VALUE
We ordered two half chickens and each came with 2 sides. The chicken was huge and the sides were also a good size and each one was SO good. Basically we ordered 2 meals and it ended up being 4. Will definitely be ordering from here again!
About us
American, BBQ, Chicken, Dinner, Grill, Hamburgers, Healthy, Lunch Specials, Ribs, Salads, Sandwiches, Seafood, Smoothies and Juices, Soup, Southern, Southwestern, Vegetarian, Wings, Wraps
Today

Delivery: 10:30 AM - 9:40 PM

Takeout: 10:20 AM - 9:40 PM

Delivery

Monday:

10:30 AM - 9:40 PM

Tuesday:

10:30 AM - 9:40 PM

Wednesday:

10:30 AM - 9:40 PM

Thursday:

10:30 AM - 9:40 PM

Friday:

10:30 AM - 9:40 PM

Saturday:

11:00 AM - 9:30 PM

Sunday:

11:00 AM - 9:30 PM

Takeout

Monday:

10:30 AM - 9:40 PM

Tuesday:

10:20 AM - 9:40 PM

Wednesday:

10:20 AM - 9:40 PM

Thursday:

10:20 AM - 9:40 PM

Friday:

10:20 AM - 9:40 PM

Saturday:

11:00 AM - 9:30 PM

Sunday:

11:00 AM - 9:30 PM
Welcome to Texas Rotisserie. We specialize in delivering food. In fact, we've delivered over 3 million meals since opening our first restaurant in 1994. Our secret? The Finest Food and equipment, quality packaging and an army of delivery personnel standing by day and night, 365 days a year. We are second to none! !